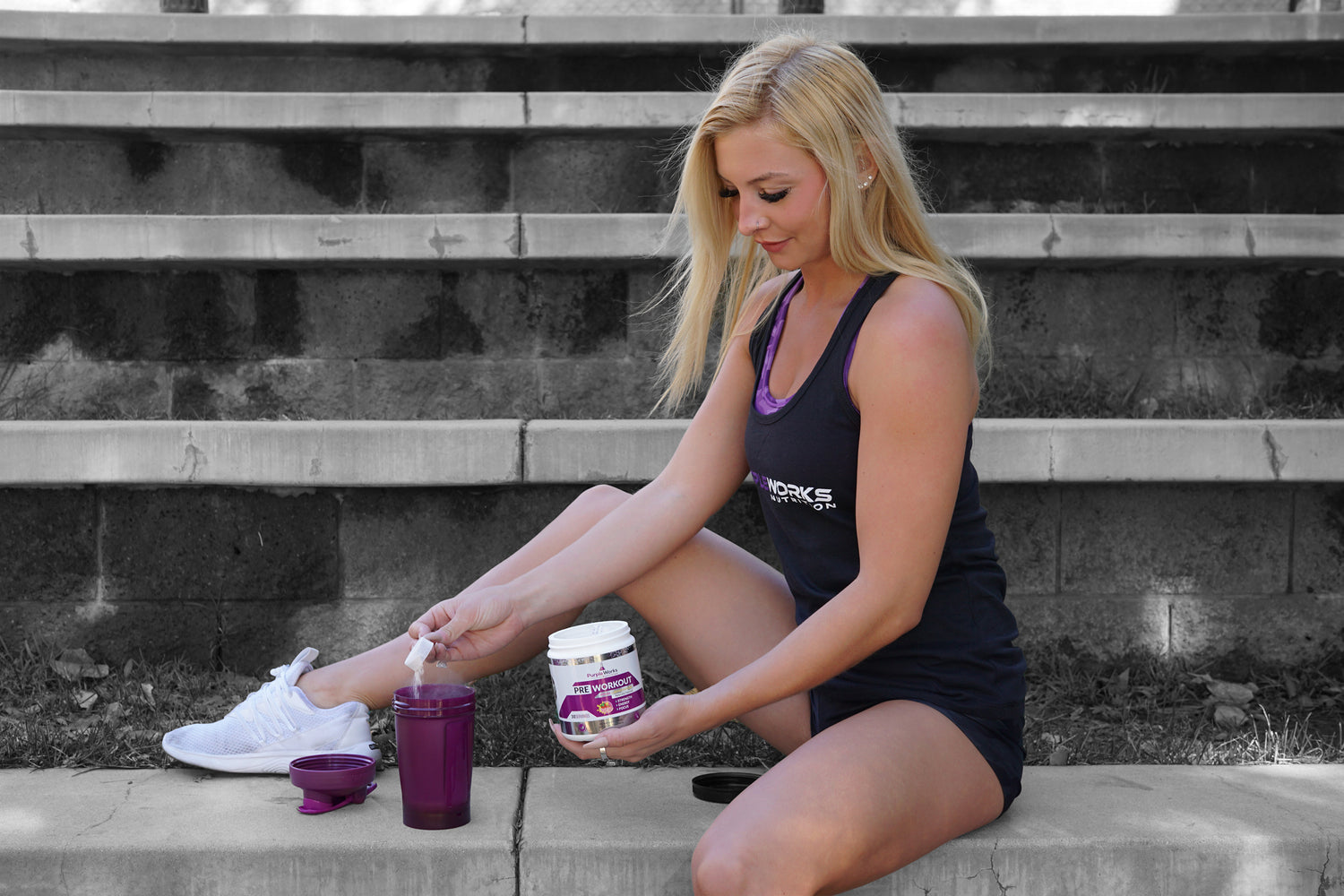 Harness the Power of Purple
PurpleWorks Pre was designed specifically to provide the optimal level of usable energy for you to crush any and all physical challenges.
Shop now
Strength

With 3g of Creatine and 1.5g of CarnoSyn Beta-Alanine in each scoop, PurpleWorks Pre-Workout is sure to provide you with the power required to break old records and set new goals.

Energy

Packed with 200mg of premium caffeine anhydrous, green tea leaf extract, and all the essential B Vitamins, this pre-workout is sure to energize you even on the least motivating of days.

Quality

Health is essential. This is why PurpleWorks Pre-Workout is formulated by a healthcare professional, uses only the highest quality ingredients, and is proudly manufactured right here in the USA at an FDA registered facility that is also GMP certified.

For Men & Women

Our Pre-Workout is great for both men and women. PurpleWorks Pre-Workout is the ultimate addition to any physical challenge where strength, endurance, and focus are paramount.
Energy you can trust
When we set out to make a pre-workout our goal was to create the perfectly balanced Pre that would both provide harnessable energy, as well as support overall health.
This pre-workout does exactly that!